Thorntons is a British chocolate brand, which was established by Joseph William Thornton and his father, in 1911. The company was bought by the Italian firm Ferrero in June 2015
How to Contact Thorntons
 

Customer Support/Phone Number?

Customer Care phone: 0345 121 1911, +44 1773 526 444
Email: [email protected]
Website: https://www.thorntons.co.uk/
Thorntons registered office address
889 Greenford Road, Greenford UB6 0H, United States
Thorntons Overview
It has its headquarters at Alfreton, England, and employs more than 3,100 people.
Thorntons operates in close to 230 locations (excludes franchises).
Founded: 1911
How to find Thorntons?
You can check here
Contact Thorntons support on Social Media (click on the icons)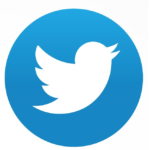 About Thorntons
Thorntons is a chocolate company selling a wide range of confectionery products in the UK. Founded by Joseph William Thornton in 1911, Thorntons is presently owned and operated by Ferrero. Thorntons also operates an ecommerce channel where customers can shop for a wide range of chocolates and gifts. The chocolate types found include milk, dark, white, chocolate truffles, fudge and special toffee. There are also chocolate hampers, chocolate gift-sets, chocolate bundles, birthday/wedding gifts and gifts for friends and families.
Thorntons Frequently Asked Questions(FAQs)
How Do I Track My Order?
To track your order, just call our one of our Chocolate Advisors on 0345 121 1911, or submit a request through the contact us form
How do I place an order for a business or corporate event?
If you are a corporate customer, we can offer you volume discounts and other offers through our Corporate Gifting Service.
You can find more about the available discounts on our corporate site: corporategifts.thorntons.co.uk.
How should I store Thorntons chocolate?
All of our products should be stored in a cool, dry place, away from direct sunlight.
Review Thorntons
Share your review below using the comment box. Your review will be published in this section.
Rate Thorntons Customer Care
Click on below stars to rate