TIM Brasil is the Brazilian subsidiary of Telecom Italia, an Italian telecommunications company.
How to Contact Tim Brazil Customer Support/Phone Number?
Customer Care phone: 144 or 1056
Email: [email protected] (Online Store)
Website: https://site.tim.com.br/ba/para-voce
Tim Brazil registered office address
Rio de Janeiro, State of Rio de Janeiro, Brazil.
About Tim Brazil
Parent organization: TIM
CEO: Pietro Labriola (Apr 2019–)
Founded: 15 July 1995
Number of employees: 9,519 (2017)
TIM Brasil was founded as a company in 1995, started commercial operations in 1998, and since 2002 has consolidated its national presence, becoming the first mobile phone company present in all Brazilian States and, as of April 2017, has over 61.3 million customers.
Products and Services
TIM Live is a broadband internet service provided in some areas of São Paulo and Rio de Janeiro, which uses the VDSL2 technology, currently in two speeds: 35 Mbit/s down (20 Mbit/s up) and 50 Mbit/s down (30 Mbit/s up).
TIM has announced investments up to R$ 100 million/year, within the R$ 3 billion available from the group investment plan. The acquisition from the AES Atimus network in the amount of R$ 1.5 billion allowed a great deal of this operation to be possible. The company is still studying the possibility of expanding this service to other cities.
Contact Tim Brazil support on Social Media (click on the icons)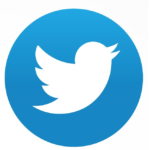 Download the Tim Brazil app
Tim Brazil App on Google play
Tim Brazil App on Apple App Store
Tim Brazil Overview
TIM S.A. is a Brazilian telecommunication provider offering mobile and fixed telephony services, access to the Internet via modems, tablets, and mobile phones (3G and 4G), as well as ultra-broadband Internet.
The company also offers fixed voice and advanced data services for small, medium-sized, and large businesses.
FAQs
1. If I have the TIM PRÉ offer, how do I check my Internet consumption and Minutes?
You can consult your internet consumption through Meu TIM or by sending SMS with the word "CONSUMOWEB" to 4141. For minutes of consultation, the customer enters on the cell phone * 767 #.
2. Can the minutes of the TIM PRÉ offer package be used for any location, fixed or mobile number? And any operator?
Yes. The 100-minute package (for 7 days) is valid for local and long-distance calls (mobile or fixed) with code 41 for any operator in Brazil, including TIM numbers. As well as the additional minute packages, which you can hire.
3. At TIM CONTROLE, if the internet packages run out (500MB or 1GB or 1.5GB), how should the customer proceed?
After consuming 100% of their monthly data deductible, the customer will receive an SMS with the link, where they will be able to choose between purchasing another 150MB for R $ 3, for use in up to 7 calendar days, or activating the daily billing mechanics until the renewal of their data. benefits.
4. Will I be charged a membership fee, renewal fee, and minimum recharge to use TIM PRE offers?
You will not be charged a membership fee, renewal fee, or minimum recharge to use the benefits of the offers.
Review Tim Brazil
Share your review below using the comment box. Your review will be published in this section.
Rate Tim Brazil Customer Care
Click on the below stars to rate.