Tophatter founded on 2011, its online e-commerce live aution site where sellers connects to over 10 million shoppers across the globe.
How to Contact Tophatter Customer Support/Phone Number?
Customer Care phone: +1 650 251 4424
General : 888-502-5501
Email: [email protected]
Website: https://tophatter.com/
Tophatter registered office address
292 Lambert Avenue ,Palo Alto, CA 94306,United States
Tophatter Overview
It is founded by Ashvin Kumar and Chris Estreich in Palo Alto, CA.
It is currently available in the US, Austria, Australia, Canada, Germany, France, Ireland, New Zealand, South Africa, and the United Kingdom.
Founded: 2011
How can i view the item?
You can check here
Contact Tophatter support on Social Media (click on the icons)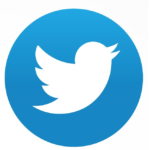 About Tophatter
Its like an online marketplace like Amazon, eBay, and Wish. It ranked 408th in Forbes list. Its a fastest aution site where 90 seconds deals offer its user up to 80% off jewelry, electronics, beauty and fashion. It has more than 10 million shoppers across the globe.
Tophatter Frequently Asked Questions (FAQs)
How can i make payment?
credit and debit cards
PayPal and PayPal Credit
Prepaid cards
You can make payment through web, google play store and apple app
How Bidding works in Tophatter?
Bids are free to place
You can make payment when you buy product through buy now.
Its real and easy process.
How long does shipping take?
Average range of delievery of item is mentioned below each product.
Once you win the bidding product, you can easily check the estimated time on "My order".
Review Tophatter
Share your review below using the comment box. Your review will be published in this section.
Rate Tophatter Customer Care
Click on below stars to rate