TTNET A.Ş., operating under the Türk Telekom brand, is the largest Internet service provider in Turkey and has around 7 million subscribers.
How to Contact TTNET Customer Support/Phone Number?
Customer Care phone: 444 1 444 / 444 5 444 (KMH)
Email: [email protected]
Website: https://www.turktelekom.com.tr/
TTNET registered office address
İstanbul, Turkey.
About TTNET
Founded: 2006
Ceased operations: 26 January 2016
Parent organization: Türk Telekom
Tivibu is an Internet television service that is provided by TTNET. This service offers television and cinema experiences to the users in Turkey through its high-speed broadband service. WebTV does not require the user to have a fixed location or a set-top-box. The software and the middleware for Tivibu, have been developed by Argela.
TTNET History
Türk Telekom, with 180 years of history, is the first integrated telecommunications operator in Turkey.
Having a wide service network and product range in the fields of individual and corporate services, Türk Telekom unified its mobile, internet, phone, and TV products and services under the single "Türk Telekom" brand as of January 2016.
Features
TTNET Wifi is a wireless internet connection service of TTNET.
It is available on 7500 service points.
TTNET Wifi service also offers abroad access service through TTNET and iPass Inc. collaboration.
This TTNET Müzik is a service enabling 6M+ ADSL subscribers of TTNET to download and stream music freely on the Internet.
The project includes all Turkish and foreign music libraries as long as the user uses TTNET ADSL as a service provider.
3G is a service that offers mobile internet with 3G technology in several places in addition to the coverage area of TTNET WiFi service points.
TTNET Güvenlik is a service of TTNET to protect computers from viruses and malware with TTNET GÜVENLİK McAfee Internet Security.
NETDİSK is a service of TTNET for cloud storage, giving 20GB free to all TTNET subscribers.
Contact TTNET support on Social Media (click on the icons)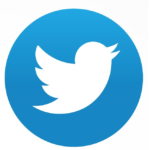 Download TTNET app
TTNET App on Google play
TTNET App on Apple App Store
TTNET Overview
TTNET serves a total of 49.5 Million subscribers.
First brand in Turkey integrating fixed voice, mobile, TV, and broadband products under single roof.
Owns 321K km of Fiber infrastructure.
The only data center owning Tier 3 certificate.
Review TTNET
Share your review below using the comment box. Your review will be published in this section.
Rate TTNET Customer Care
Click on the below stars to rate.