Verisign is a global provider of internet infrastructure and domain name registry services. The company also enables internet navigation for globally recognized domain names.
How to Contact Verisign
 

Customer Support/Phone Number?

Customer Care phone: +1-703-948-3200
Email: [email protected]
Website: https://www.verisign.com/
Verisign registered office address
12061 Bluemont Way, Reston, VA 20190, United States
Verisign Overview
The unit took care of the PKI (public key infrastructure), SSL (Secure Sockets Layer) certificate, Verisign Identity Protection, and Verisign Trust Seal.
The unit was bought by Symantec for $1.28 billion.
The Delaware-incorporated company recorded a revenue of $1.255 billion in 2020.
Founded: April 12, 1995
How to find Verisign?
You can check here
Contact Verisign support on Social Media (click on the icons)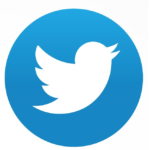 About Verisign
Verisign operates two of the thirteen global internet root servers. Verisign was founded on April 12, 1995, and is currently based in Reston, Virginia. In its continuing life cycle of 23 years, the company is known to have maintained a hundred percent operational stability and accuracy. Verisign provides registration and authoritative resolution services for .net and .com domains, which is the backbone of global eCommerce.
Review Verisign
Share your review below using the comment box. Your review will be published in this section.
Rate Verisign Customer Care
Click on below stars to rate