Via started its operation on 2012, it is an American transportation network and real-time ridesharing company.
How to Contact Via Customer Support/Phone Number?
Customer Care phone: + (619) 731-0710
Email:[email protected]
Website: https://ridewithvia.com/
Via registered office address
160 Varick Street, 4th Floor,New York, New York 10013
Via Overview
It was founded in 2012 by Israeli entrepreneurs Daniel Ramot and Oren Shoval.
Via operates in more than 20 countries globally.
Founded: 2012
How to find which city it operates?
You can check here
Contact Via support on Social Media (click on the icons)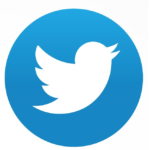 About Via
Via is the new smart, affordable & easy way to get around your city. It has joint venture with Mercedes-Benz Vans. Via operates in United States, United Kingdom, Canada, Israel, Australia, New Zealand, Singapore, Japan, Brazil, Indonesia and Germany.
Silent feature of Via Cab Sharing app:
The primary focus is on Shared rides.
It usually pick passenger from corner-to-corner to streamline vehicle routes.
Requiring passengers to walk to a nearby pickup point, indicated on the app.
Some Selected cities also offer private rides, as well as direct door-to-door transportation.
Save money and enviroment.
Low cost
Easy to book cab.
Efficent Customer service.
Via Cab sharing Frequently Asked Questions(FAQs)
When does Via operates?
It operates 7 days a week and 24 hours a day.
How many people i can share ?
It depends on whom you are sharing vehicle with and model of cab.
Usually 3-6 passengers per Via.
How much does it cost?
The easy way of riding to use Viapass.
If riding without viapass, it depends on location, when you ride and with whom you are riding.
Cancellation and no show cost $3 fee.
What is Viapass?
It is usually designed for  commuters who are loyal and regular.
By using viapass it makes rides more affordable. For more information click here.
Review Via
Share your review below using the comment box. Your review will be published in this section.
Rate Via Customer Care
Click on below stars to rate