Volusion is an e-commerce website builder platform established by Kevin Sproles in 1999. Headquartered at Austin, Texas, Volusion boasts of more than 180,000 clients.
How to Contact Volusion
 

Customer Support/Phone Number?

Customer Care phone: 1-800-646-3517
Email: [email protected]
Website: https://www.volusion.com/v1/
Volusion registered office address
1835-A Kramer Lane, Suite 100, Austin, TX 78758, United States
Volusion Overview
There are close to 30,000 merchants that are enjoying huge orders bringing billions in revenue.
Creating a website is easy as clicking a few buttons.
The e-commerce site builder boasts of creative and responsive themes, both free and premium.
Founded: 1999
How to find Volusion?
You can check here
Contact Volusion support on Social Media (click on the icons)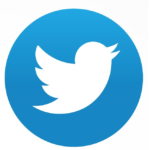 About Volusion
Users can customize page layout by making each page unique with drag and drop content blocks for social media, galleries, videos and testimonials. The in-page editor makes it easy to edit and and fine tune the store. To grow your business, you can use the nifty SEO tools. You can manage metadata of your page, making it more search engine friendly or reach out to a new audience through social media platforms.
Volusion Frequently Asked Questions(FAQs)
What is a data feed?
A data feed is a structured, automated text file (like a CSV) that uses a variety of attributes to uniquely define and distinguish your products.
A data feed will list your product's price, description, availability, and other attributes to accurately describe your product, making it easier for customers to search for and find.
Does PayPal Express Checkout have a transaction limit?
PayPal Express Checkout has a limit of $10,000 per each transaction.
If you need to increase this limit, please contact PayPal.
Review Volusion
Share your review below using the comment box. Your review will be published in this section.
Rate Volusion Customer Care
Click on below stars to rate