Wacom started its operation on 1983, its a Japaneese company specializes in graphics tablets and related products.
How to Contact Wacom Customer Support/Phone Number?
Customer Care phone: + 1-855-MY-WACOM (699-2266)
Email: [email protected]
Website: https://www.wacom.com/
Wacom registered office address
Sumitomo Fudosan Shinjuku Grand Tower 31F,8-17-1 Nishi-Shinjuku, Shinjuku-ku,Tokyo 160-6131
Wacom Overview
Company headquartered in Kazo, Saitama, Japan and founded by Ageo, Saitama, Japan.
The American headquarters are located in the Pearl District of Portland, Oregon,and those for Europe, Middle East, and Africa (EMEA) in Düsseldorf, Germany.
Founded: 1983
How to find different location of Wacom?
You can check here
Contact Wacom support on Social Media (click on the icons)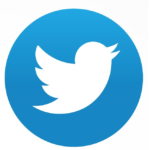 About Wacom
It provide tools and instruments that let people express their creativity as fluently in the digital world.
Wacom Silent Features:
Wacom tablets are notable for their use of a patented cordless, battery-free, and pressure-sensitive stylus or digital pen.
It also provides graphical input technology for some tablet computers.
It supplied drivers for many versions of Microsoft Windows and Mac OS.
Wacom tablets use patented electromagnetic resonance technology called "Electro Magnetic Resonance" ("EMR").
Wacom Frequently Asked Questions(FAQs)
What are the payment methods i can use in United States?
American Express
MasterCard
Visa
Paypal
Is shipping policy refundable?
Original shipping fee is non refundable.
Can i Cancel order?
Order cancellation is not possible once the order is placed.
You can always contact customer support team.
What kind of payment method you do not accept?
Discover, Diners, debit, or gift cards of any type are not acceptable.
Review Wacom
Share your review below using the comment box. Your review will be published in this section.
Rate Wacom Customer Care
Click on below stars to rate