Wanelo is a social shopping app founded by Deena Varshavskaya in 2012. The ecommerce platform, used by millions around the world, connects buyers with retailers, boutiques and independent sellers.
How to Contact Wanelo
 

Customer Support/Phone Number?

Customer Care phone: 1-800-205-6109
Email: [email protected]
Website: https://wanelo.com/
Wanelo registered office address
375 Alabama Street, Suite 400, San Francisco, CA 94110, United States
Wanelo Overview
Buyers can shop from a large collection of popular brands.
Popular retailers currently featured on the platform include Asos, Sephora, Urban Outfitters, Forever 21, TopShop, J.Crew, Lulemon, Free People, Nordstrom, and ASOS.
There are currently more than 20 million products and 350,000 stores on the platform.
Founded: 2012
How to find Wanelo?
You can check here
Contact Wanelo support on Social Media (click on the icons)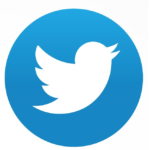 About Wanelo
Wanelo is a digital mall where people can discover and buy products on the internet. The site has over 12 million products posted by users from over 300,000 stores, including both large brands and independent sellers, like those found on Etsy. Products you will find listed include apparel, fashion accessories, footwear and general merchandise. Note that when you order an item, the shipping is fully undertaken by the seller. Your order will be cancelled if the item is being sold out or incorrect billing/ shipping information was provided.
Wanelo Frequently Asked Questions(FAQs)
How long until my order ships?
Most orders ship within 5 to 7 business days from ordering (this does not include weekend or holidays).
To see the estimated delivery timeframe or get status updates on a recent order, visit your order history in the Wanelo app or on www.wanelo.com.
If it's been longer than 7 business days since placing your order or you notice your order is outside the delivery window, send us an email us at [email protected] We'll just need your order number to check on it for you.
At what point am I actually getting charged?
You get charged the moment you place an order.
Review Wanelo
Share your review below using the comment box. Your review will be published in this section.
Rate Wanelo Customer Care
Click on below stars to rate