Yonex is a well known Japanese sports goods manufacturing company that was established in the year 1946. Founded by Minoru Yoneyama, Yonex manufactures and sells a range of products for badminton, tennis and golf.
How to Contact Yonex
 

Customer Support/Phone Number?

Customer Care phone: 03-3836-1221 /1201
Email: NA
Website: https://www.yonex.com/
Yonex registered office address
Yonex Co Ltd, 3-23-13 Yushima, Bunkyo-ku, Tokyo 113-8543, Japan
Yonex Overview
Technology wise Yonex badminton products boast a rotational generator system for maximum control, energy boost cap, new aero frame, sonic flare system for max shuttle acceleration, tri-voltage system and duora grommet design.
The tennis products sport an isometric design, liner tech, aero trench, micro offset layout, lock booster, an improved throat design, and quad force gear.
Founded: 1946
How to find Yonex?
You can check here
Contact Yonex support on Social Media (click on the icons)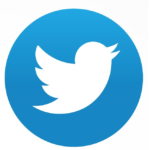 About Yonex
The product line includes rackets, shuttlecocks, balls, clubs and bags. Yonex also retails shoes and apparel such as tshirts, jackets, shorts, skirts and hats. Though the company started as a manufacturer of wooden products, in 1957 it first ventured into selling badminton racquets. Since then it has introduced a number of high quality products sold around the globe. It is a major sponsor of sports events specially in badminton and tennis.
Review Yonex
Share your review below using the comment box. Your review will be published in this section.
Rate Yonex Customer Care
Click on below stars to rate