Yves Saint Laurent popularly known as YSL or Saint Laurent is a French luxury brand selling apparel, bags, accessories, sunglasses and jewelry. The brand was founded by Yves Saint Laurent and partner Pierre Berge in 1961.
How to Contact Yves Saint Laurent
 

Customer Support/Phone Number?

Customer Care phone: +33 1 84 95 56 00
Email: NA
Website: https://www.ysl.com/en-en
Yves Saint Laurent registered office address
Yves Saint Laurent SAS, 37-39, Rue De Bellechasse, 75007, Paris, France
Yves Saint Laurent Overview
The brand is one of the most luxurious and high-end fashion houses in Europe and is popular for its iconic and modern apparels.
One of the most preferred brands for fashion conscious men and women across the globe, YSL also operates ecommerce channels for shoppers to purchase online.
Founded: 1961
How to find Yves Saint Laurent?
You can check here
Contact Yves Saint Laurent support on Social Media (click on the icons)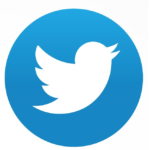 About Yves Saint Laurent
Yves Saint Laurent has stores spread across the United States. It also operates stores in various cities that span Barcelona, Munich, Warsaw, Berlin, Kiev, Moscow, Monte Carlo, Kuwait City, Jeddah, Dubai, Abu Dhabi, Taiwan, Rome, and Hong Kong. Shoppers can find Yves Saint Laurent products in various upscale department stores around the world. Use the store locator on the website to locate an outlet nearest to address.
Yves Saint Laurent Frequently Asked Questions(FAQs)
CAN I CHECK THE AVAILABILLITY OF AN ITEM IN STORE?
You have the possibility to check the availability of a product in store.
On the product page, click on "find in store".
In some cases you will have the possibility to reserve the product in the nearest store where the product is available.
DOES SAINT LAURENT OFFER REPAIR SERVICES?
Saint laurent offers repair services for products purchased from ysl.com, saint laurent stores and authorized retailers.
Please contact our client service department by e-mail for inquiries about repairs or visit your local store where your item(s) will be assessed for repair.
Not all repairs are possible however we will endeavour to fulfill your request.
Please note that repairs may be chargeable.
Review Yves Saint Laurent
Share your review below using the comment box. Your review will be published in this section.
Rate Yves Saint Laurent Customer Care
Click on below stars to rate